Used Bottom outlet Steam pans
Used Bottom outlet Steam pans
with bridge-mounted overdriven anchor type stirring.
Vessel internal dimensions 700mm x 500mm with a 70mm diameter bottom outlet.
120psi. 3 pans available.
The Machines require electrics for the motor drive to the stirrers.
Vessels have been hydraulically tested by Loynds and found to be OK

A small vibrating table which fits onto different melting kettles...
View
Vibrating Table For Mould Filling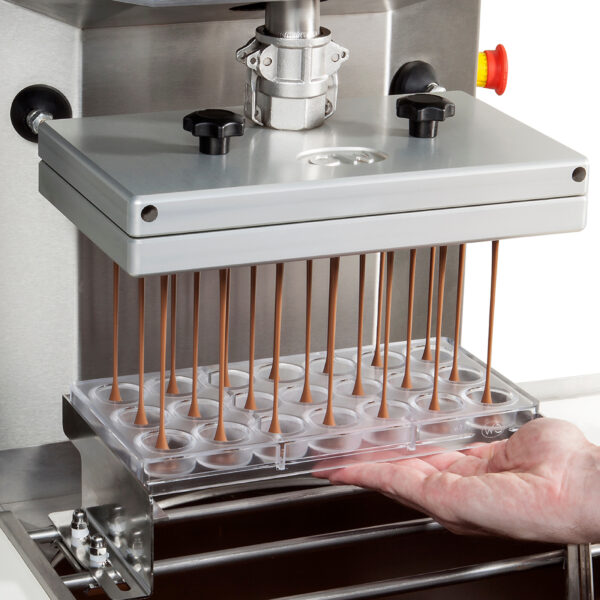 A depositing head add on which can be retro fitted to all the tempering machines in this range....
View
Depositing Head Module For Tempering Machines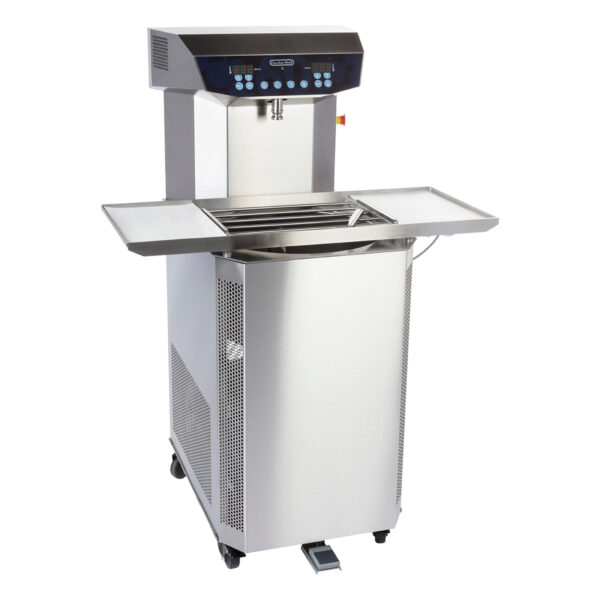 full stainless steel chocolate tempering machine with a tempering capacity of up to 200kg of tempered chocolate per hour....
View
200Kg Per Hour Chocolate Tempering Machine M1400