Used Inclusions Sprinkler for Chocolate Bars
Used Inclusions Sprinkler for Chocolate Bars
Made for 275mm x 175mm chocolate bars, the unit consists of a hopper unit with vibratory discharge plate and a mould magazine with pneumatic cylinder mould discharge.
As the mould is discharged from the hopper the vibration automatically starts and the inclusions are sprinkled onto the top of the chocolate mould.
Suitable for granular type inclusions suck as nuts, dried fruit, coconut etc.
The machine requires one missing air cylinder and is then complete and running.

A small vibrating table which fits onto different melting kettles...
View
Vibrating Table For Mould Filling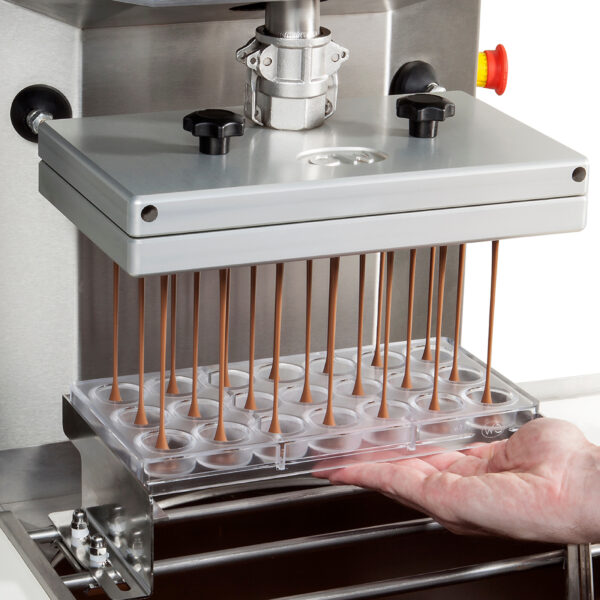 A depositing head add on which can be retro fitted to all the tempering machines in this range....
View
Depositing Head Module For Tempering Machines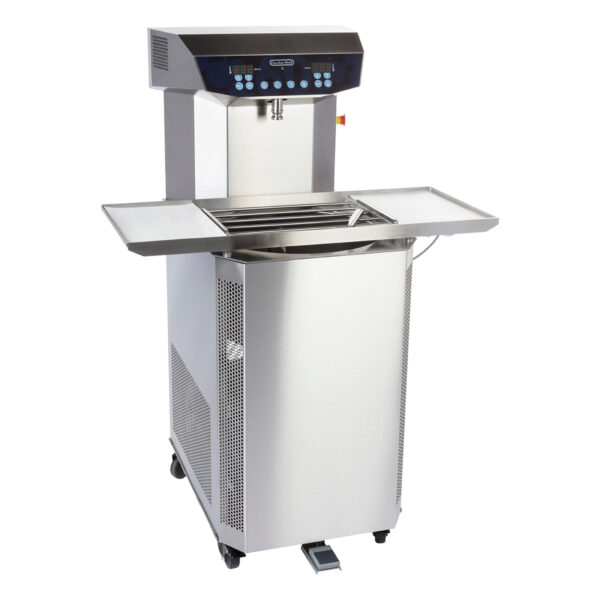 full stainless steel chocolate tempering machine with a tempering capacity of up to 200kg of tempered chocolate per hour....
View
200Kg Per Hour Chocolate Tempering Machine M1400