Used Stainless Steel Steam Jacketed Cooking Pan
Stainless Steel Steam Jacketed Cooking Pan
Steam jacketed pan made from stainless steel, with anchor type stirrers, driven by a motor in the back.
Presently it's fixed speed and needs a new panel to enable variable speed stirrers.
It has a needle type valve for the outlet on the bottom which is 40mm in diameter. Internal diameter of the vessel is 600mm, with a depth of 500mm.
It has ports for a pressure gauge and steam inlet. It has a steam outlet pipe and an extra port for placing a pressure relief valve for example.

A small vibrating table which fits onto different melting kettles...
View
Vibrating Table For Mould Filling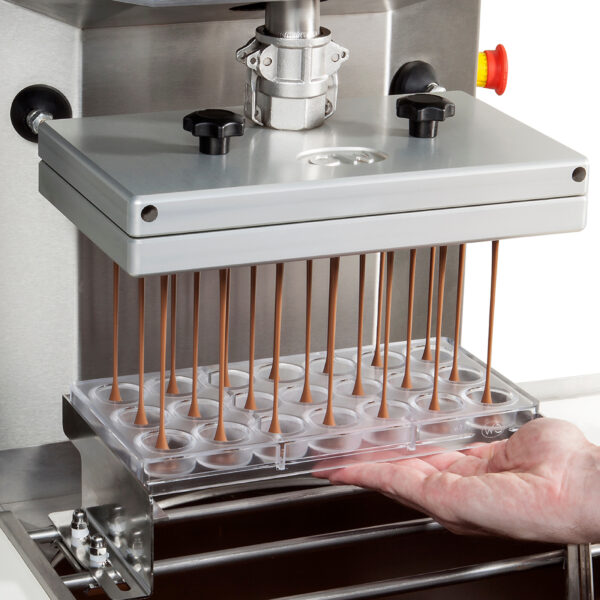 A depositing head add on which can be retro fitted to all the tempering machines in this range....
View
Depositing Head Module For Tempering Machines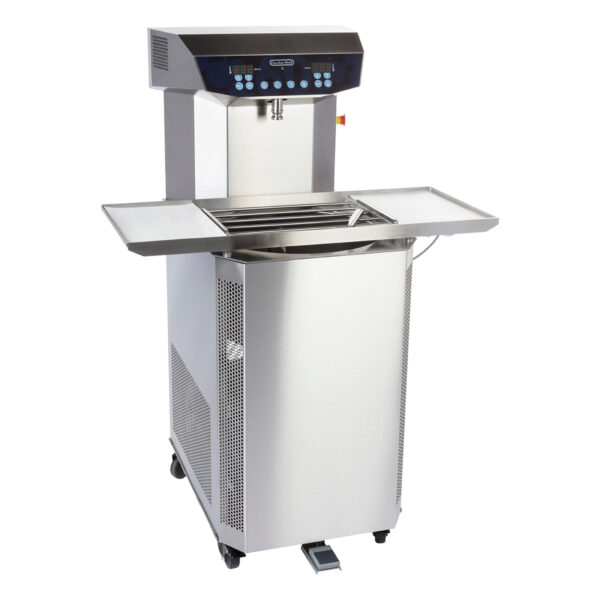 full stainless steel chocolate tempering machine with a tempering capacity of up to 200kg of tempered chocolate per hour....
View
200Kg Per Hour Chocolate Tempering Machine M1400