Used Oil Jacketed Cooking Kettle with Agitator
Used Oil Jacketed Cooking Kettle with Agitator
Cooking Kettle With Planetary Geared Agitator. Heat is via electrically heated oil in the jacket. Fully adjustable stirring speed give maximal control over the cooking. The stirrers are side scrape and are raised & lowered by hydraulic control.
Suitable for Hard Candy, Soft Candy, Fudge, Caramel, Jelly and more.
Machine in good condition.
Power: 380v / 24Kw
Video

A small vibrating table which fits onto different melting kettles...
View
Vibrating Table For Mould Filling-M1215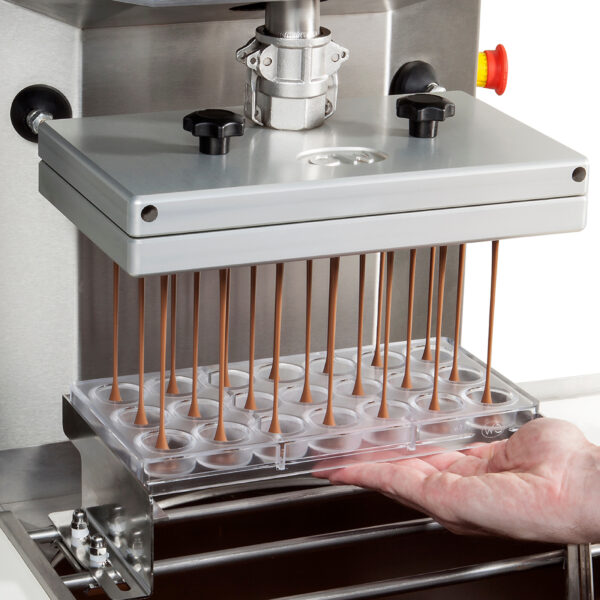 A depositing head add on which can be retro fitted to all the tempering machines in this range....
View
Depositing Head Module For Tempering Machines-M1300E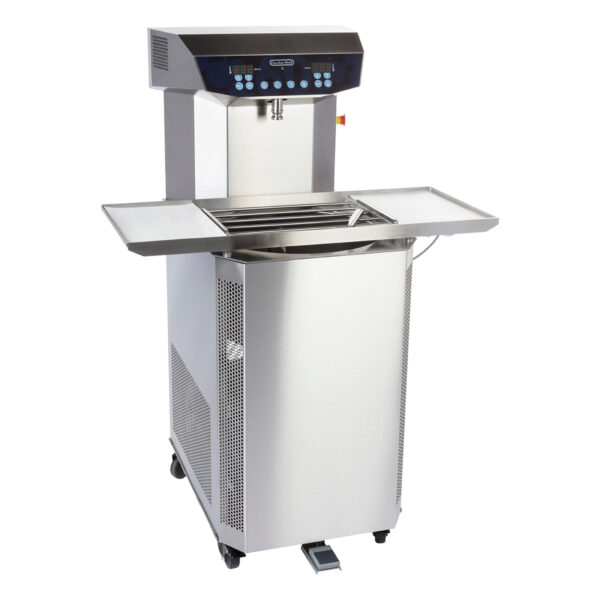 full stainless steel chocolate tempering machine with a tempering capacity of up to 200kg of tempered chocolate per hour....
View
200Kg Per Hour Chocolate Tempering Machine-M1400