Used Extending loading/unloading conveyors
Used Extending loading/unloading conveyors
Concertina type extending conveyor, ideal for moving cartons quickly from vehicles production lines etc.
The unit has a series of free rotating wheels which freely rotate to move cartons etc forward.
New Unused.
Working dimensions expanded 3100m x 450mm, height adjustable 700mm – 950mm.
Dimensions pushed together 1m long.
Two available as new.

A small vibrating table which fits onto different melting kettles...
View
Vibrating Table For Mould Filling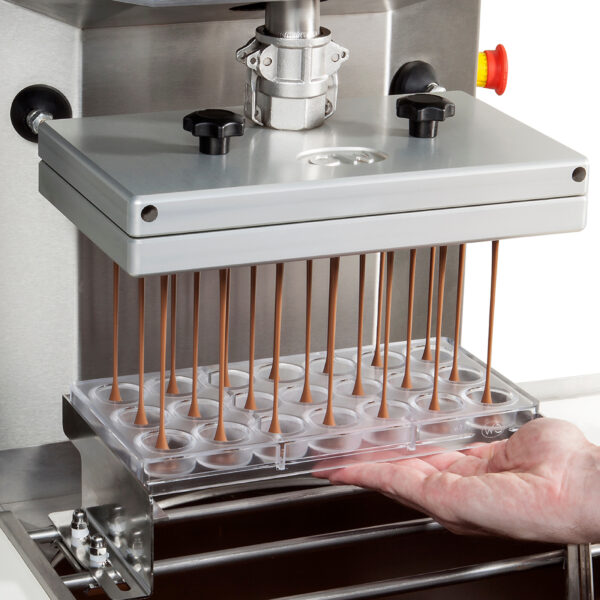 A depositing head add on which can be retro fitted to all the tempering machines in this range....
View
Depositing Head Module For Tempering Machines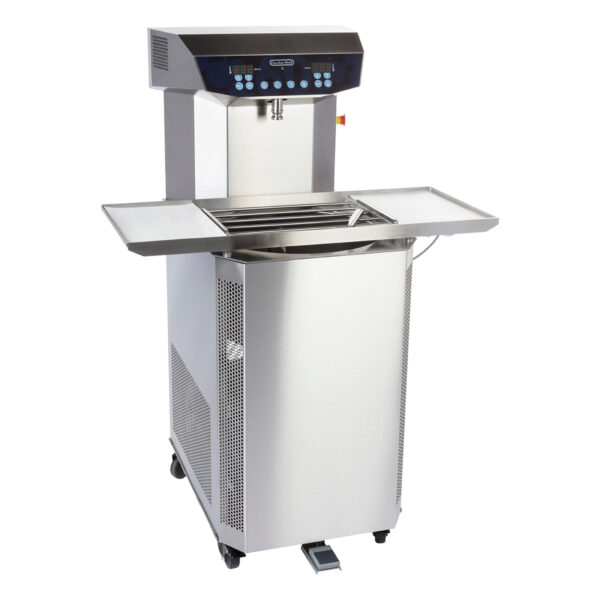 full stainless steel chocolate tempering machine with a tempering capacity of up to 200kg of tempered chocolate per hour....
View
200Kg Per Hour Chocolate Tempering Machine M1400