Used Ball Lollipop Depositing and Wrapper
Candy / Jelly Depositing Machine inc Ball Lollipop Moulds & Lollipop Bunch Wrapping Line
Machine Information
This is your chance to take advantage of a cancelled order and get brand new, unused equipment at a discounted price. Perfect for a Start up business, low volume manufacturer or laboratory test kitchen.
The Loynds Mini Depositor is extremely flexible, capable of depositing both jelly and candy products. The depositing machine is capable of making lollipops or other shapes of candies or jellies. The machine is currently fitted with candy depositing nozzles but these can easily be changed for jelly nozzles if required.
The line includes 100 lollipop moulds with 8 impressions per mould. The moulds will make a round lollipop with a 23mm. The machine has a throughput capacity of 10-12 moulds per minute which is is approximately 5760 lollipops per hour. We can supply alternative moulds if you wish to make different shapes on the machine.
Additionally, the line is supplied with a lollipop bunch wrapping machine which will wrap up to 115 lollipops per minute. The machine is currently set to wrap the 23mm diameter lollipop with an 89mm length lollipop stick. These machines are designed to work seamlessly together.
The equipment is in brand new condition and ready to start manufacturing.
Videos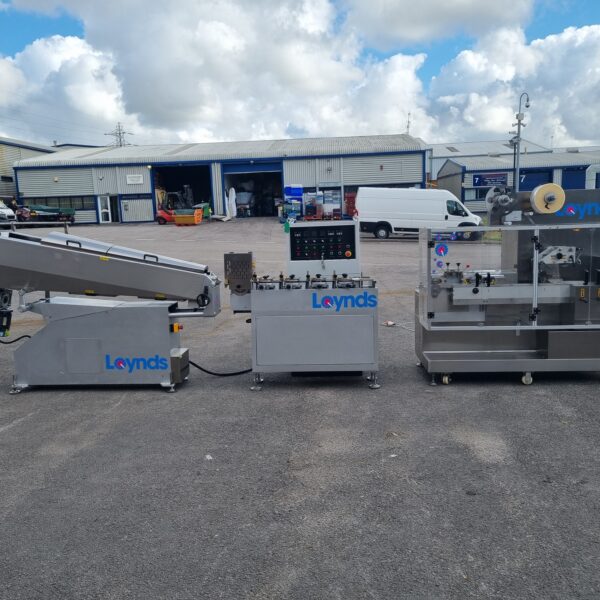 Unused cut and pillow pack candy production line still in its crates, currently located in the USA and ready for shipment. The original owner is selling it due to unexpected circumstances in their new vent...
View
For Sale: Cut and Pillow Pack Production Line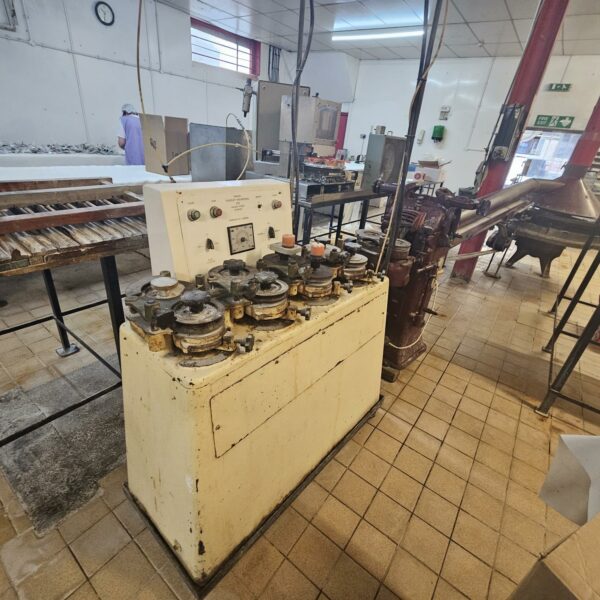 Used Rostaplast candy production line. Currently installed but no longer used. Available for immediate sale....
View
Used Rostaplast Sweet Making Line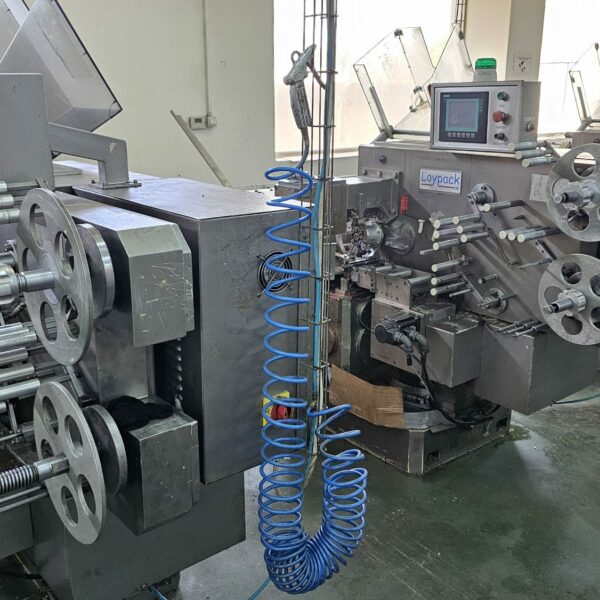 A Used Candy Cooking & Depositing, Wrapping line capable of producing up to 300kg per hour. Available for a great price!...
View
Used Candy Depositing Line