Latini USA Ball Lollipop Forming & Wrapping Line
Latini USA Ball Lollipop Forming & Wrapping Line
set for a ball lollipop 25mm With a stick size of 80mm x 3.5mm.
Candy is fed through the infeed rollers and cut to size by scissor knives, dropped into pockets and fed into the feeding head and compressed into a ball. A stick is inserted and ejected into a cooler.
Output approx. 180 lollipops per minute.
The machine came out of production and was working, the machine has been in our store since this time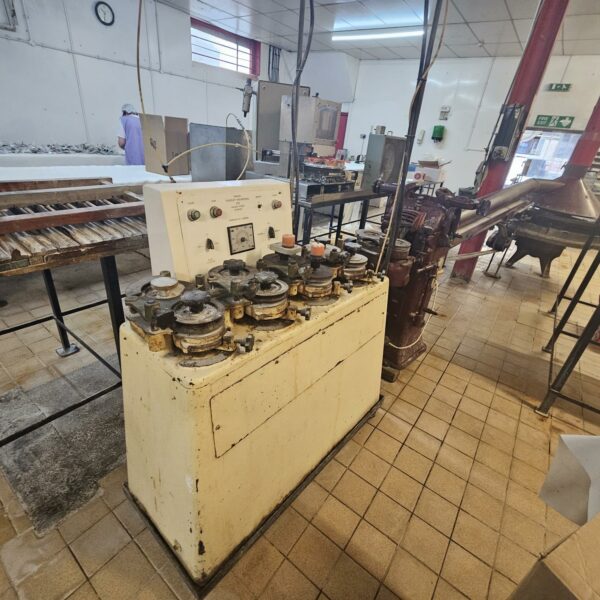 Used Rostaplast candy production line. Currently installed but no longer used. Available for immediate sale....
View
Used Rostaplast Sweet Making Line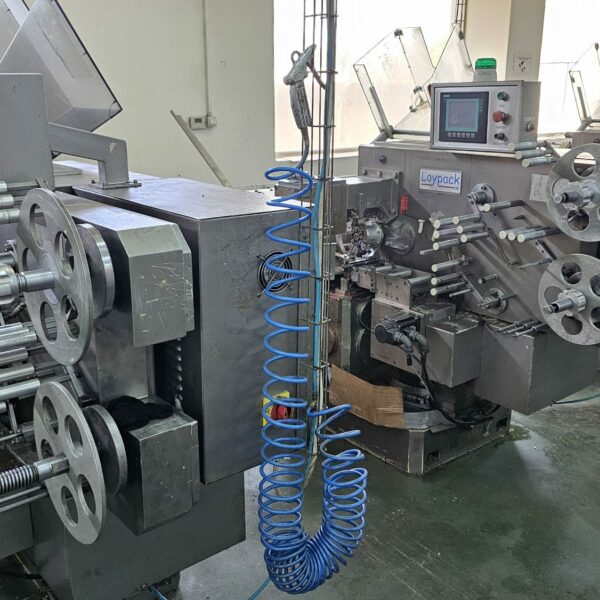 A Used Candy Cooking & Depositing, Wrapping line capable of producing up to 300kg per hour. Available for a great price!...
View
Used Candy Depositing Line

The FLM01 flat lollipop manufacturing machine is an efficient, customisable solution for industrial candy lollipop production, managing all stages from cutting the candy to wrapping, ensuring consistent qu...
View
Flat Lollipop Machine – FLM01