Used Latini USA Ball Lollipop Machine
Latini USA Ball Lollipop Machine
set for a ball lollipop 25mm With a stick size of 80mm x 3.5mm.
Candy is fed through the infeed rollers and cut to size by scissor knives, dropped into pockets and fed into the feeding head and compressed into a ball. A stick is inserted and ejected into a cooler.
Output approx. 180 lollipops per minute.
The machine came out of production and was working, the machine has been in our store since this time

A small vibrating table which fits onto different melting kettles...
View
Vibrating Table For Mould Filling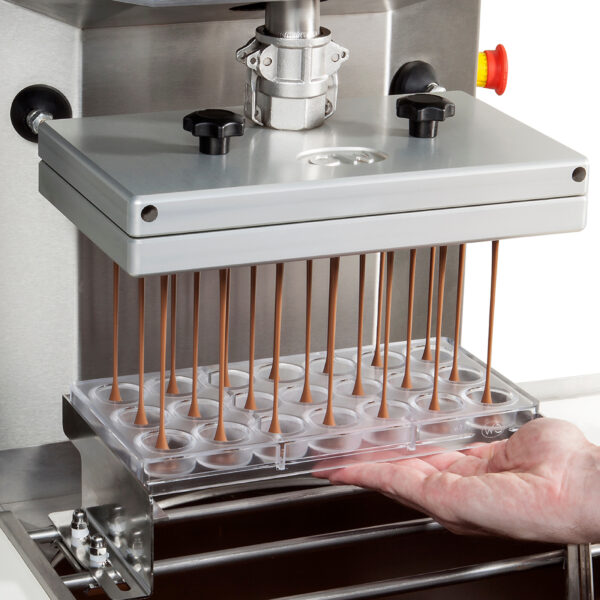 A depositing head add on which can be retro fitted to all the tempering machines in this range....
View
Depositing Head Module For Tempering Machines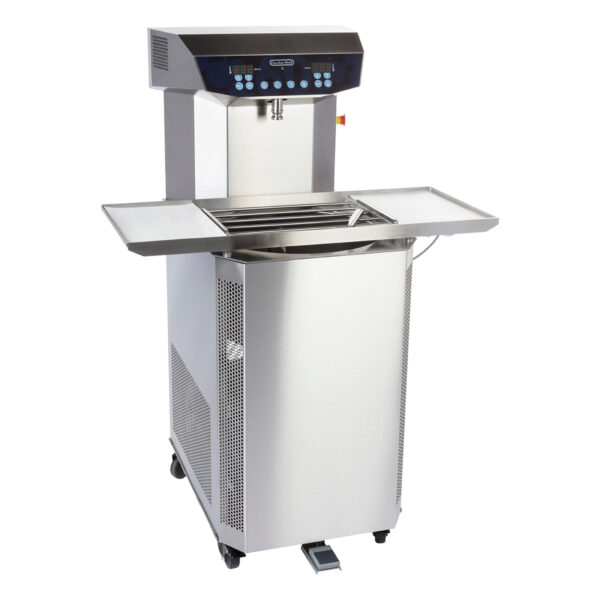 full stainless steel chocolate tempering machine with a tempering capacity of up to 200kg of tempered chocolate per hour....
View
200Kg Per Hour Chocolate Tempering Machine M1400