Used Flowpack S Wrapping Machine
Used Hand Fold Wrapping Machine
Used Flowpack S Wrapping Machine, last used for wrapping fudge bars, the machine is adjustable in film length and is fitted with a adjustable folding box for different widths of product. The machine is variable in speed. Runs OK workshop service prior to despatch.

A small vibrating table which fits onto different melting kettles...
View
Vibrating Table For Mould Filling-M1215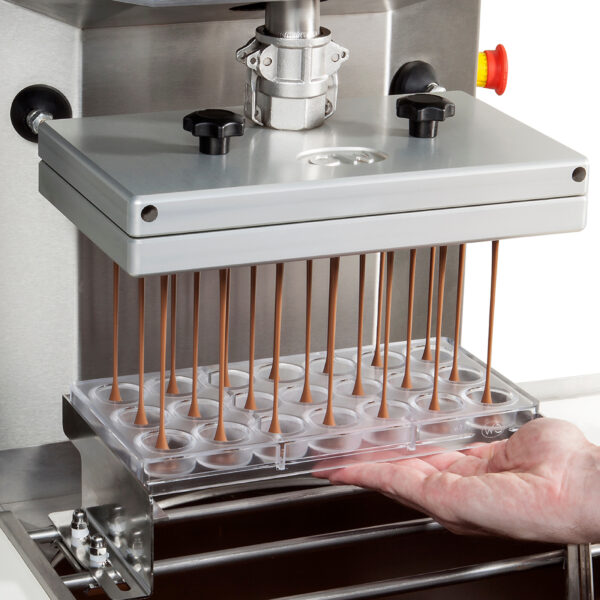 A depositing head add on which can be retro fitted to all the tempering machines in this range....
View
Depositing Head Module For Tempering Machines-M1300E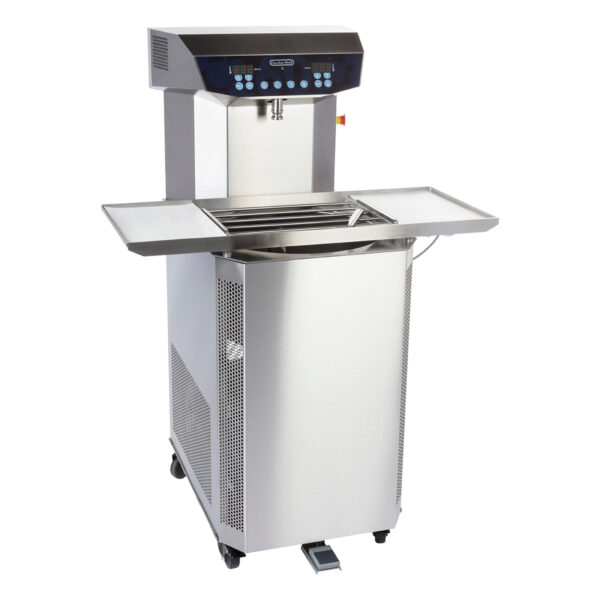 full stainless steel chocolate tempering machine with a tempering capacity of up to 200kg of tempered chocolate per hour....
View
200Kg Per Hour Chocolate Tempering Machine-M1400