Used Mini Depositor Hopper Fill System
Used Mini Depositor Hopper Fill System
The system pumps the Jelly product through the jacketed pipework to the hopper, if the hopper requires product the level sensor will activate the solenoid the valve then opens and the hopper is filled, once filled the solenoid closes the valve and the product circulates the system unto the hopper calls for more product.
The system consists of a 50kg hopper and pump with a hot water jacket.
hot water heating with water pump.
Solenoid valve and level sensor.

Our semi automatic vacuum cookers deliver high-quality boiled sugar or isomalt syrups, essential for high quality candy production....
View
Semi Automatic Vacuum Cooker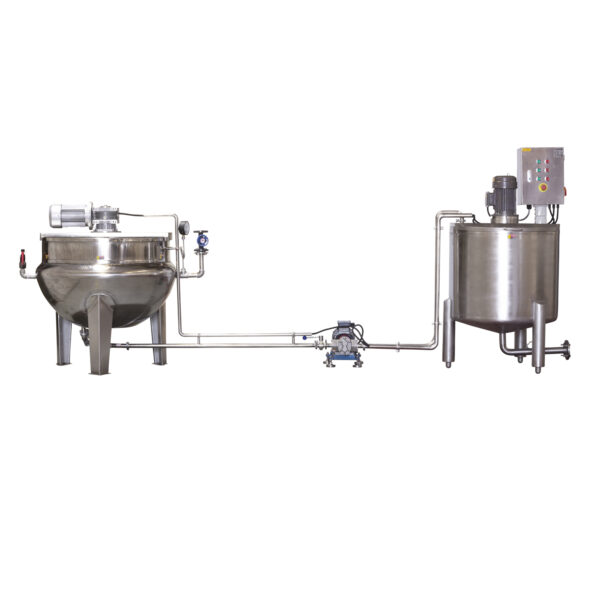 The Loynds Sugar/Glucose Dissolving System is a complementary system for candy manufacturing when using a vacuum cooker. Our system streamlines the sugar dissolving process, enhancing efficiency and produc...
View
Sugar Dissolving System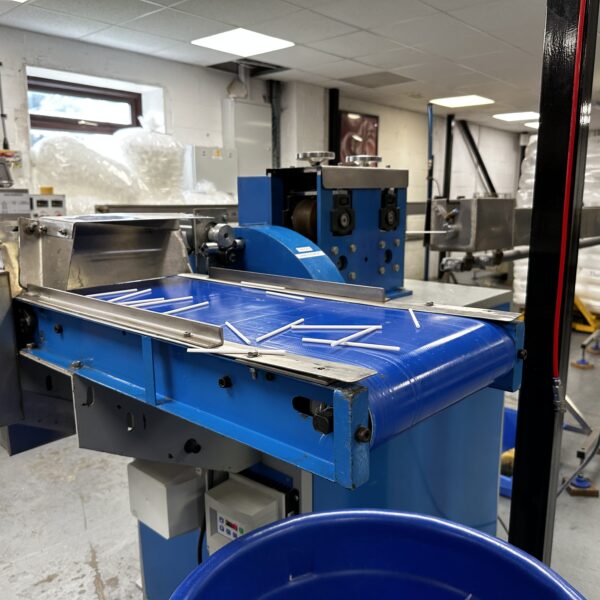 Ideal for a candy lollipop manufacturer, so he can make his own hollow or solid plastic lollipop sticks....
View
Plastic Lollipop Stick Extrusion Line