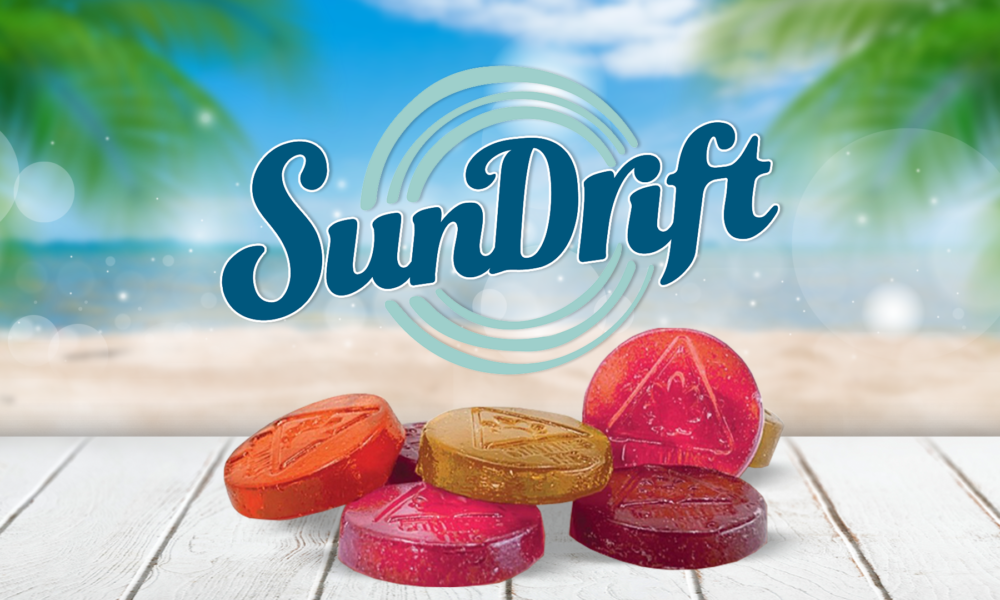 Automating Cannabis-Infused Candy Production
Discover how SunDrift transformed their production of cannabis infused candies with the CD05 Laboratory Depositing Machine.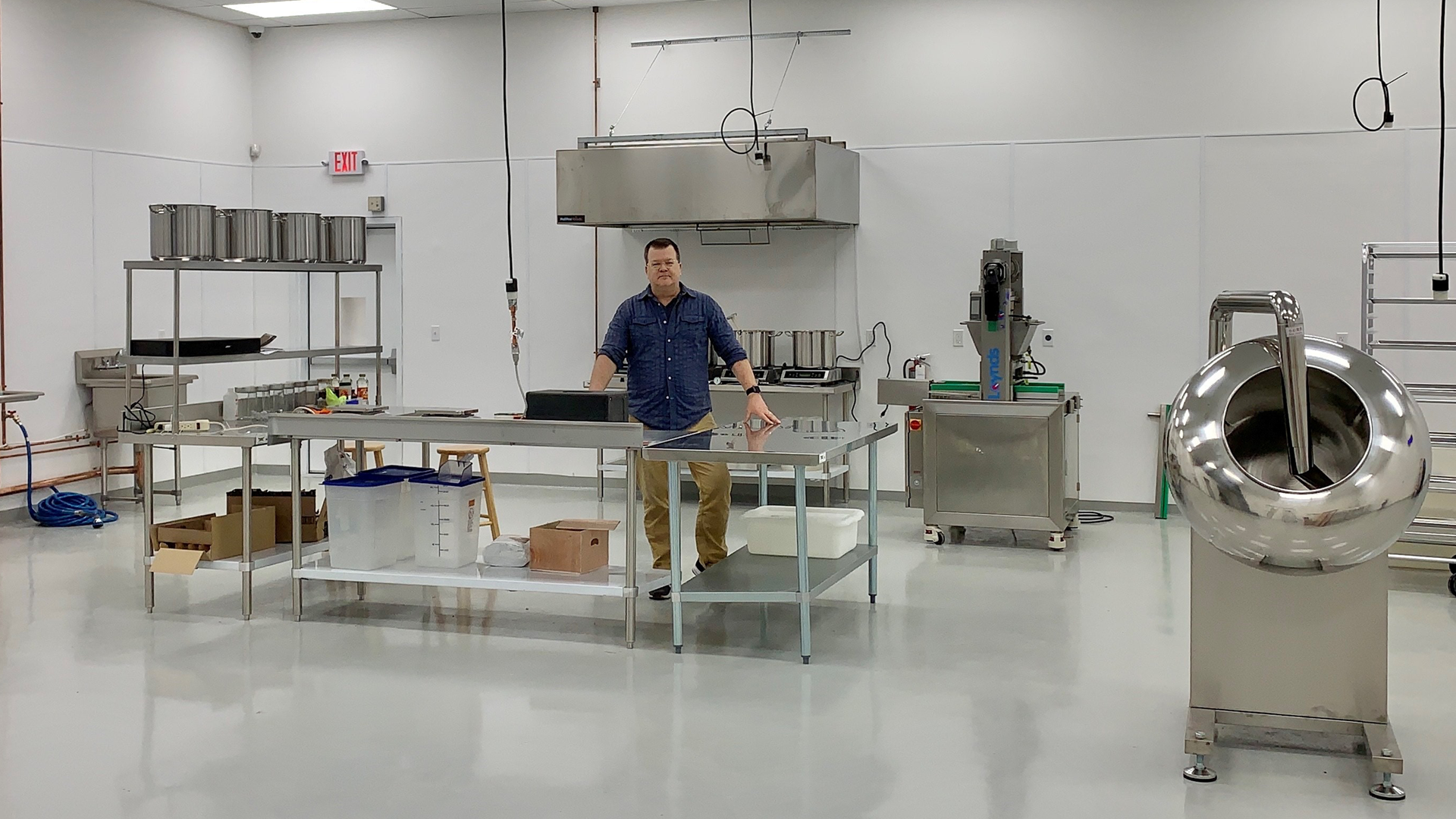 SunDrift is a husband-and-wife-founded edible cannabis manufacturing company hailing from Massachusetts, USA. Born during the lockdowns of Covid-19, David had been experimenting in the kitchen with a hard candy recipe that would become the foundation for their cannabis-infused edible venture.
The Challenge
The challenge David faced was how to take his home-made recipe to commercial-scale production. The fundamental concern was how to scale up for commercial production without losing its unique taste and character. The production process was laborious and limiting, restricting overall output, consistency, and efficiency. However, with the implementation of the CD-05, the once herculean task was simplified, opening up new potential for growth and expansion.
The Solution
SunDrift chose to implement the Loynds CD05 Laboratory Candy and Jelly Depositing Machines to automate and streamline the manufacturing of their full spectrum THC infused candies. They selected the Loynds depositing machine due to its ability to deposit perfectly formed candies at an accurate dosage. The depositing machine requires a very modest footprint to operate and can easily achieve production volumes of up to 600kg per shift. The machine can deposit both candy and jelly products and is capable of producing 1 and 2 colour 3d designs. The machine can produce lollipops, candy and jelly products.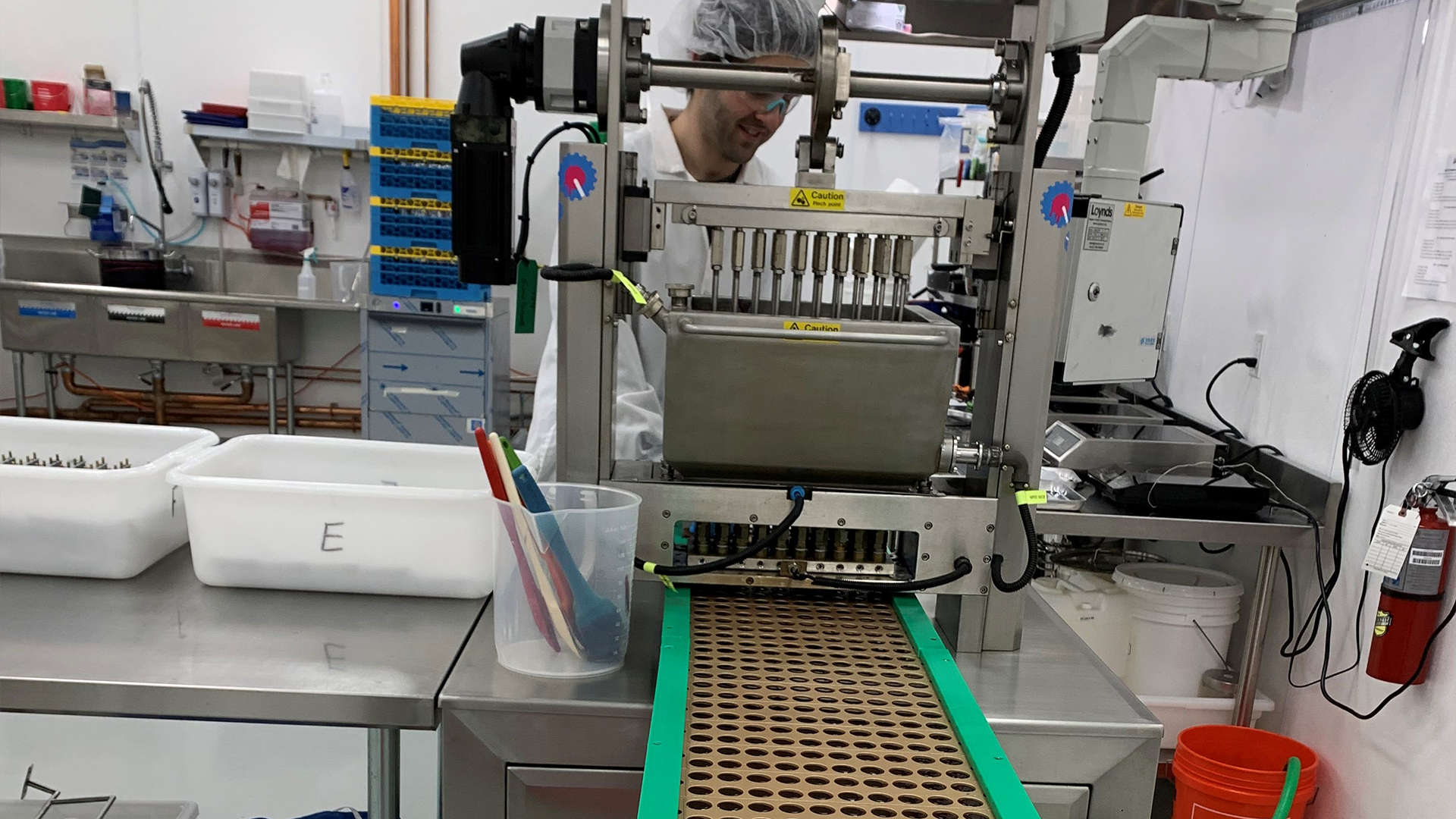 The Implementation
The implementation process with Loynds team went smoothly. David had first travelled to the UK, for onsite training on using his machine and getting to grips with how everything would work. The machine arrived ready to operate and minimal training was required. SunDrift had decided to install the machine on their own and Loynds provided remote assistance to help them get up and running and iron out any startup issues. Once David had established his own SOPs, he passed the training on to the rest of the SunDrift team so they're able to do production runs on their own. Senior Production Associate Julian Aponte commented, "I love that machine, it works much better than other one we tried. The candies always look great"
The Results
Since using the CD05 Candy Depositing Machine, SunDrift are now manufacturing approximately 10,000 infused candies a day and they plan to double that by then end of 2023 with the addition of a new candy cooker. Even more impressively, at their 1-year anniversary they have got their edibles into over 50 stores in the Massachusetts market while at the same time basically creating the market for hard candy edibles in this space!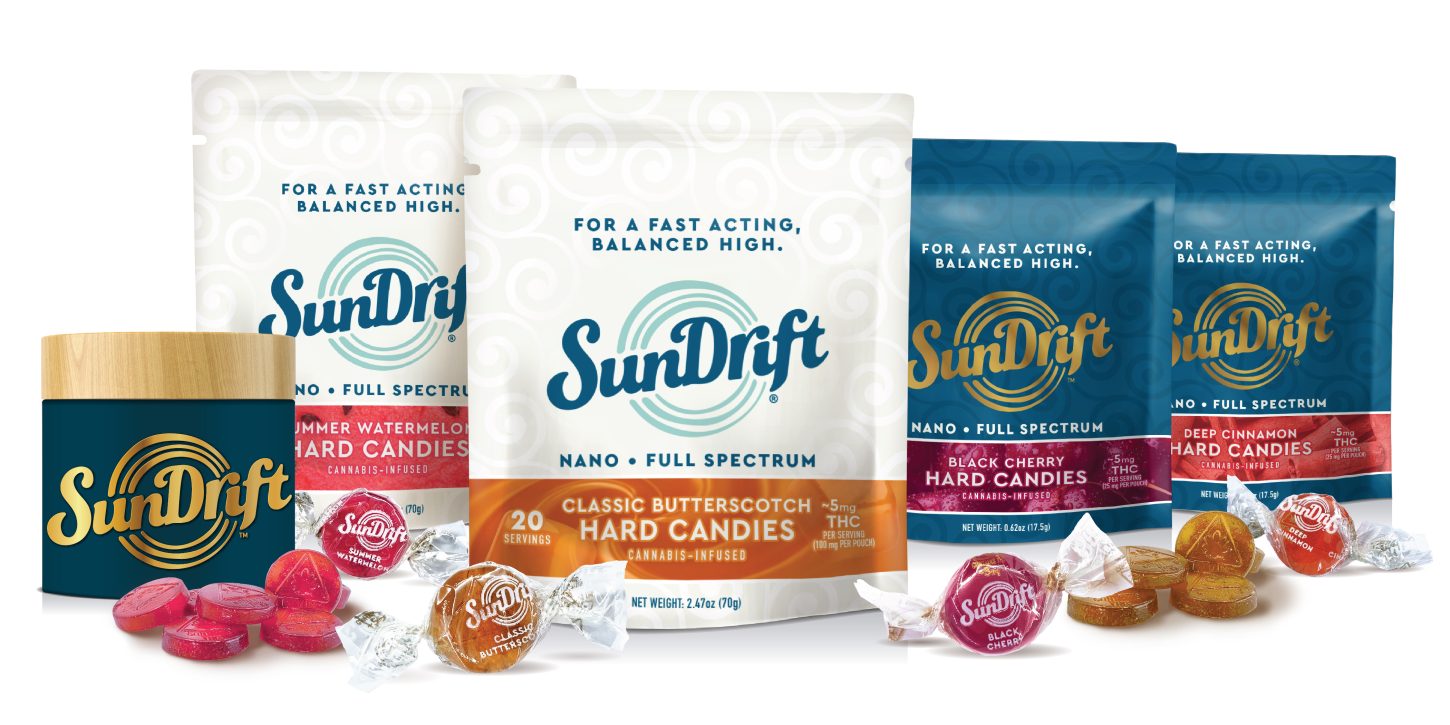 Testimonial
"I spent a little over a year trying to find the perfect machine for our hard candy edibles start up – I needed a machine that could make both hard candies and gummies, provide consistent sizing (dosing), and fit our budget.  At the same time, since I had never done anything like this before, it needed to be something approachable in difficulty for me and the team.  Fortunately, we found Loynds and their CD-O5 depositor which ticked all the boxes. Yes, as I was totally new to this industry, there was a learning curve – but with the training I received onsite at Loynds we quickly got it all figured out."
Conclusion
We are thrilled with the impact that Loynds equipment has had on our business, and we look forward to continued success.
Featured Machinery