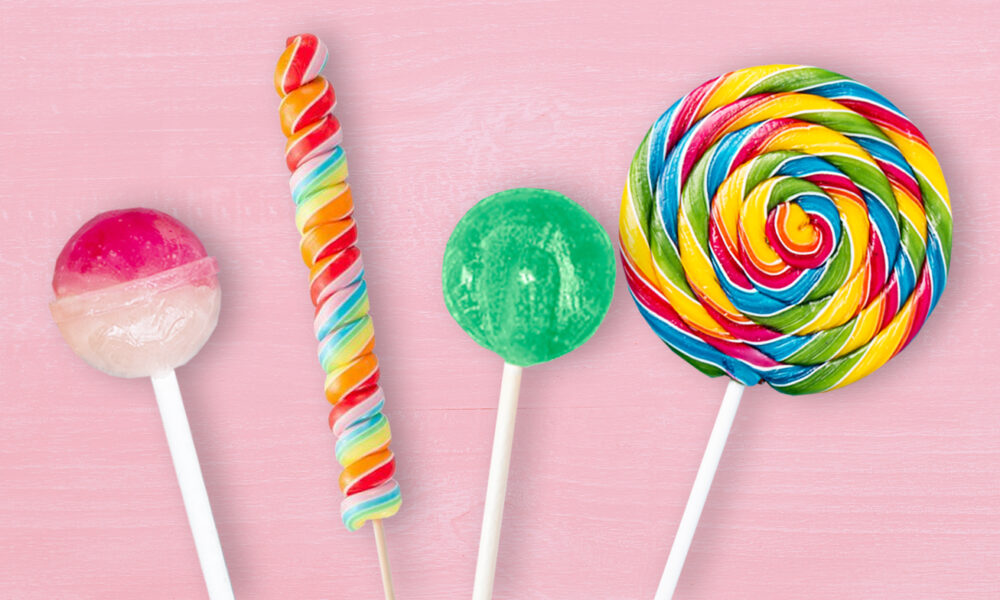 Lollipop Forming Machines: A Comprehensive Guide
Lollipops remain a favourite treat across many age groups. For efficient and consistent lollipop production, the right equipment is essential. Whether you're a artisan manufacturer crafting lollipops by hand or a large-scale candy manufacturer, the machinery you use is essential.
At Loynds, we supply a complete range of lollipop equipment tailored to various production scales. Our equipment can manufacture from 10 lollipops per minute up to 800 per minute.
When selecting a candy-making machine, several key factors should guide your decision:
Speed: It's essential to match the machine's output with your production targets.
Space: Your production space can impact what forming options may be suitable, especially considering some forming options will require a number of other machinery to run.
Auxiliary Equipment: Some machines require supplementary equipment.
Pop Type: The style of lollipop you wish to make will dictate the type of equipment you need
Wrap Style: some forming options also wrap the lollipop. For others, you will need to purchase a separate stand alone packing or wrapping machine.
In the table below we've compared the key differences between our different lollipop forming options.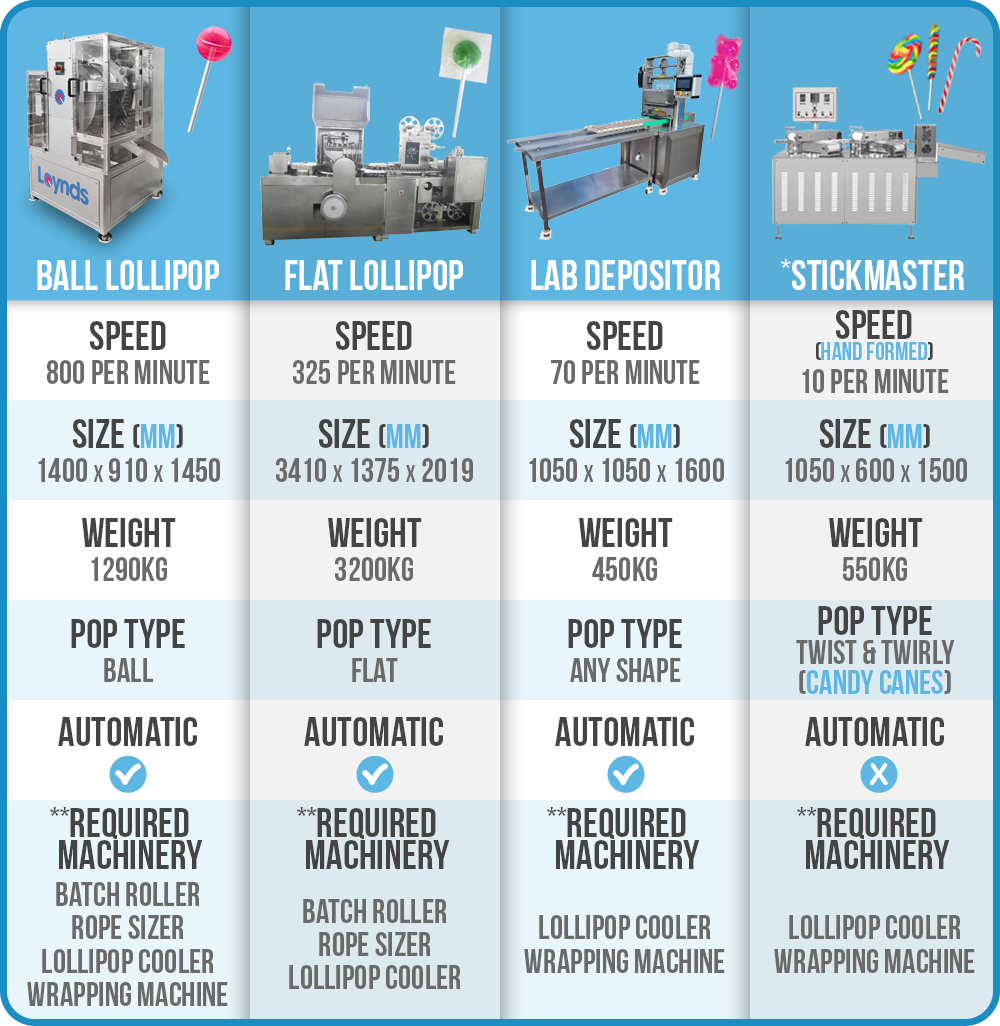 *The Stickmaster forms and cuts candy ropes for Twirly and Twist Pops shaped by hand, at 200 pieces/minute. An operator can form about 10 lollipops/minute.
**To operate each lollipop machine, you will need the mentioned additional equipment, which we can provide based on your needs.
If you need any further help or advice on manufacturing lollipops, or guidance on what the right equipment is for your project then please contact us now:

Featured Machinery