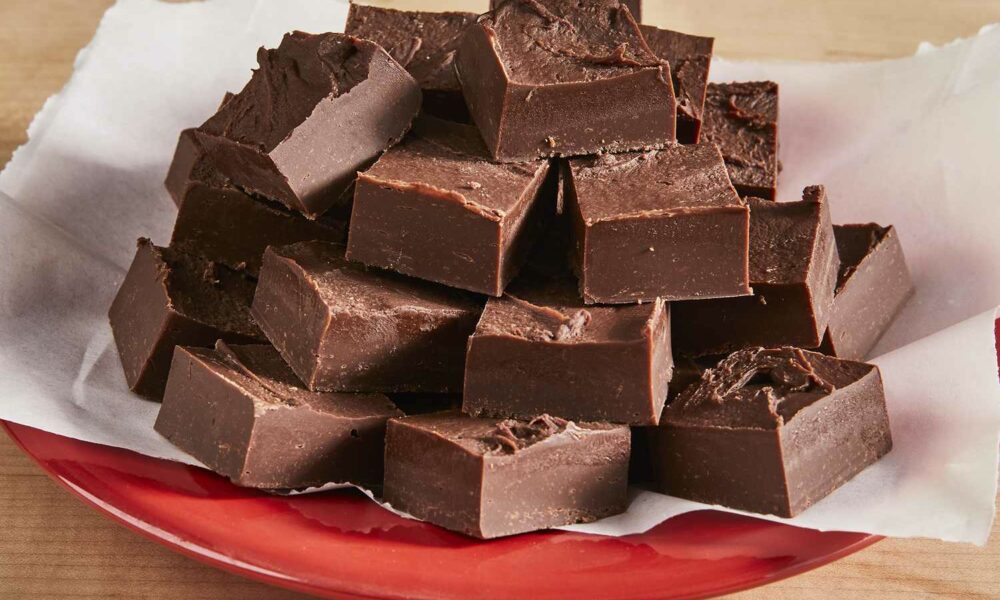 Prepare a delicious chocolate fudge by following the outlined recipe and steps. Include 3% soya paste to minimize rancidity and delay the onset of fat bloom, ensuring a lasting, quality fudge.
30 Parts Crystal sugar

22.5 Parts Glucose syrup

7.5 Parts Sweetened condensed skim milk

2.5 Parts Soya paste

2.5 Parts Vegetable hard fat

0.1 Parts Salt

0.02 Parts Vanillin
First, mix the soya paste with a small amount of water in a pan, stirring until it forms a thick paste. Gradually add more water to thin it out. Next, combine the rest of the ingredients in the same pan, and heat them until the mixture reaches 119°C (246.2°F). Allow the mixture to cool down to 90°C (194°F) before proceeding with the next steps.
15 Parts basic Fondant (recipe below)

1.5 Parts Frappe

3.0 Parts Dark chocolate
Basic Fondant
83 Parts White sugar

20 Parts Glucose syrup, regular grade

40 Parts Water
Cook temperature 120°c (248°F)
Note: Mature for one day before use.
Featured Machinery
Get In Touch!
If you need more help or information, please do not hesitate and contact us today! We are more than happy to answer any questions you may have.