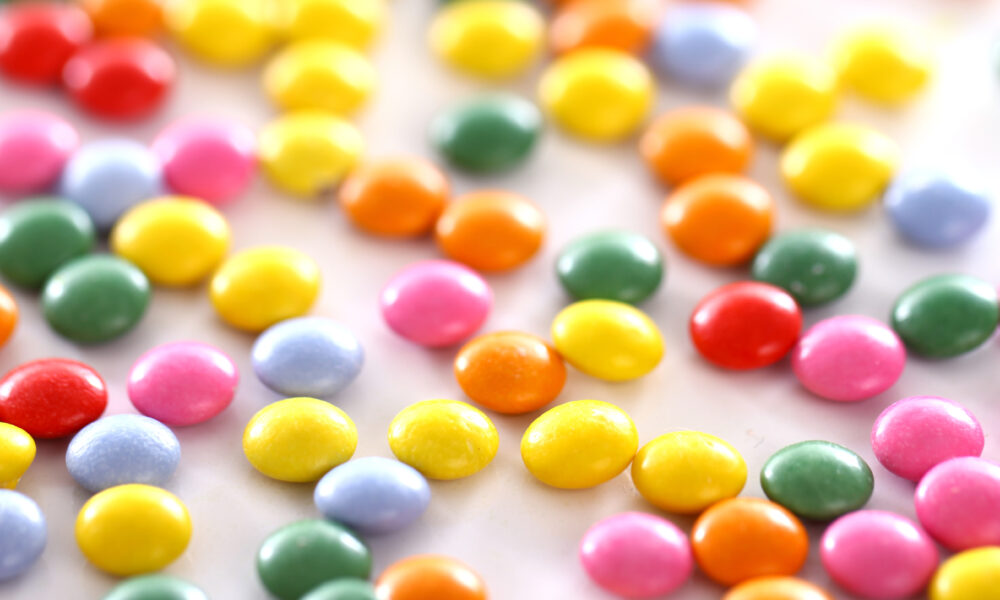 So what products can you make using a drop roller?
Unlock endless confectionery possibilities with the Loynds Drop Roller machine! Create a variety of sweets with ease by quickly and easily swapping out the rollers, each engraved with the impression of your desired sweet. Get creative by experimenting with different colours of candy in your batch, layer them to create mesmerising multi-coloured treats or create separate batches in various colours. Explore the potential and discover 10 popular product ideas all achievable with the Loynds Drop Roller machine.
CBD Infused Candies
Extremely popular at the moment due to the emerging cannabis industry, a drop roller can be used for forming candy infused with products like CBD and THC. The impression rollers form a ribbon of infused candy into the final sweet. The drop roller is ideal for creating simple shapes, and simple text or numbers can be formed onto the sweet to indicate dosage or strength.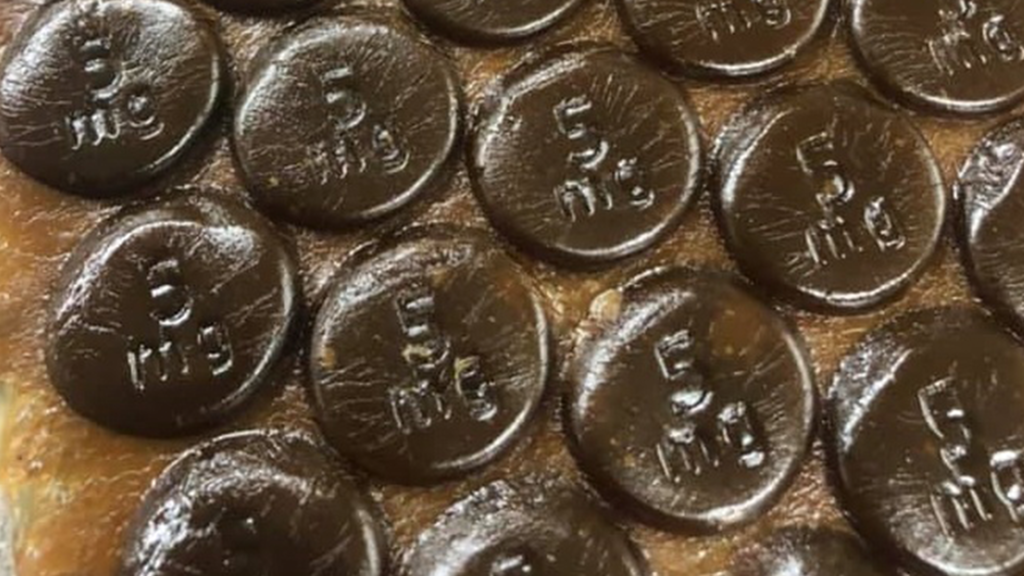 Chewy Bars
Traditional candy chew bars can be made on a drop roller by adjusting the recipe to include a proportion of fat, to achieve a chewy texture. The drop roller cuts the product lengthways into long bars, which can then be cut down further by hand to your desired length using candy shears or a rotary cutter.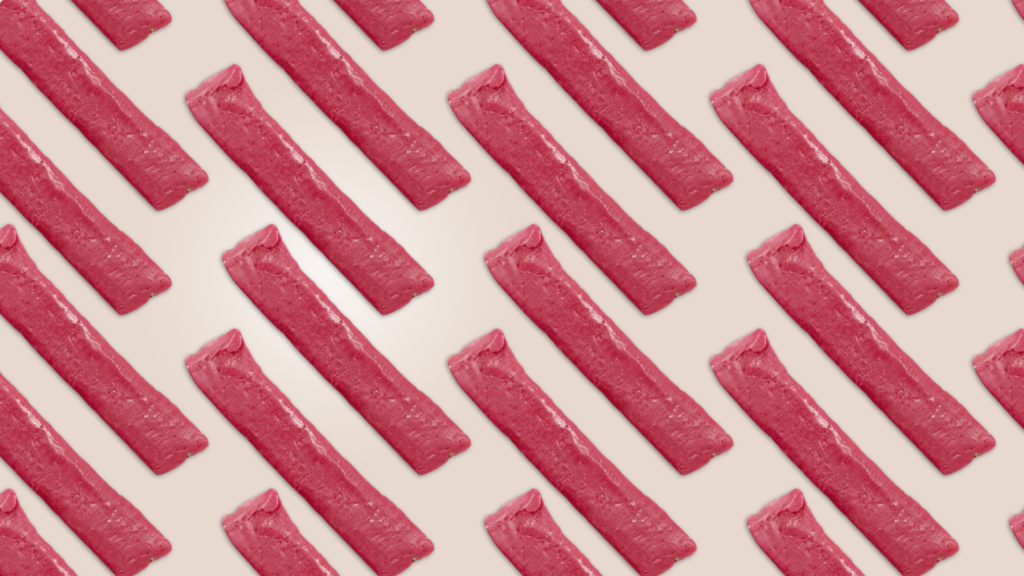 Barley Sugar Twists
Traditional / retro sweets are a beloved confectionery item enjoyed for generations. Typically made with a hard candy recipe infused with different flavours and produced in different colours. Manufacturers use machinery like the Drop Roller to make them in bulk. They can be enjoyed alone or as decorations for desserts.
Fudge Inclusions
Fudge inclusions can be expertly crafted using a Drop Roller, provided that you have a firm fudge recipe. The final product will take the form of rough, ball-shaped confections, which are then coated with a wax using a Coating Pan. These inclusions can be added to desserts or ice creams, adding a delicious and unique touch of sweetness.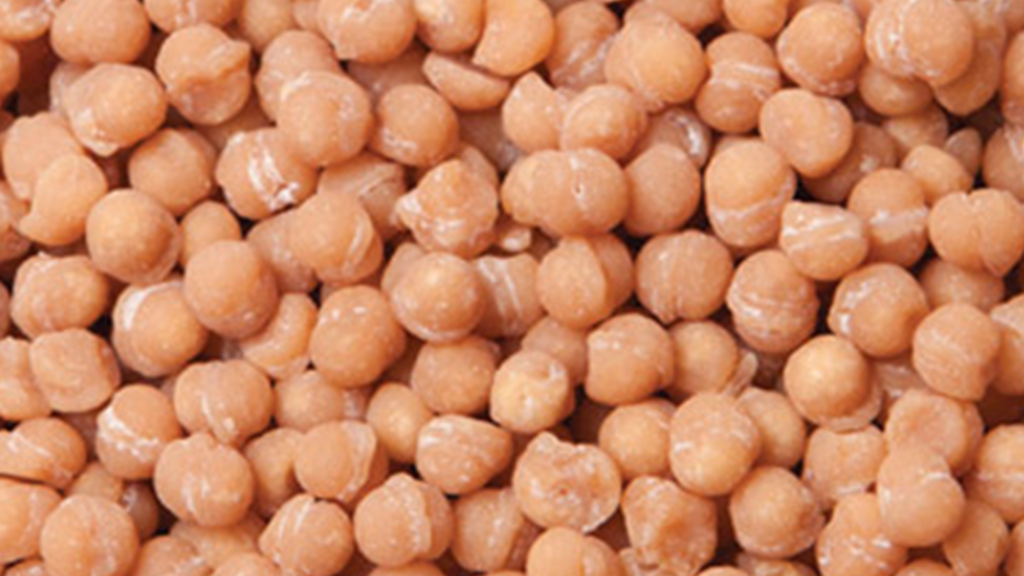 Crocant Inclusions
Crocant inclusions are a deliciously crunchy mix of almonds and sugar. These inclusions can be expertly crafted using a drop roller, which processes the mixture into small, bite-sized pieces. These pieces can be added to a variety of desserts and confections, providing a satisfying crunch and a delicious nutty flavour.

Customised Shapes
Although the Drop Roller die can be machined into any shape, there are practical limitations to what will work effectively. Simple, less intricate shapes are ideal for producing high-quality confections. Additionally, it is also possible to have a set of rollers engraved with a mix of different shapes, which allows for a more diverse range of confections to be produced. However, it is important to note that certain shapes may be more difficult to manufacture and may result in a lower quality final product. It is typical for the final sweet to undergo tumbling in order to debur any sharp edges that may occur during the manufacturing process on a drop roller, regardless of the shape. This can be done by hand using a sieve, resulting in a smooth and polished final product.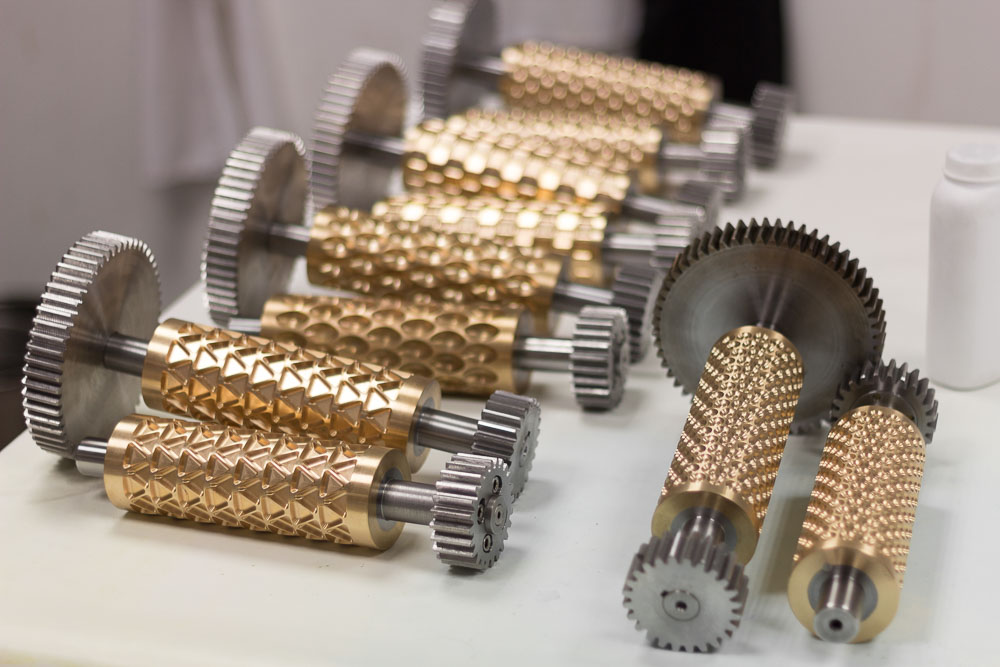 Fruit Drops
Another popular sweet are Fruit Drops. By using round or oval impression dies, different batches of the same shape can be easily made using different colours and flavours. This creates an attractive mix. To add an extra burst of flavour, these Fruit Drops can then be coated in a sugary or fizzy coating.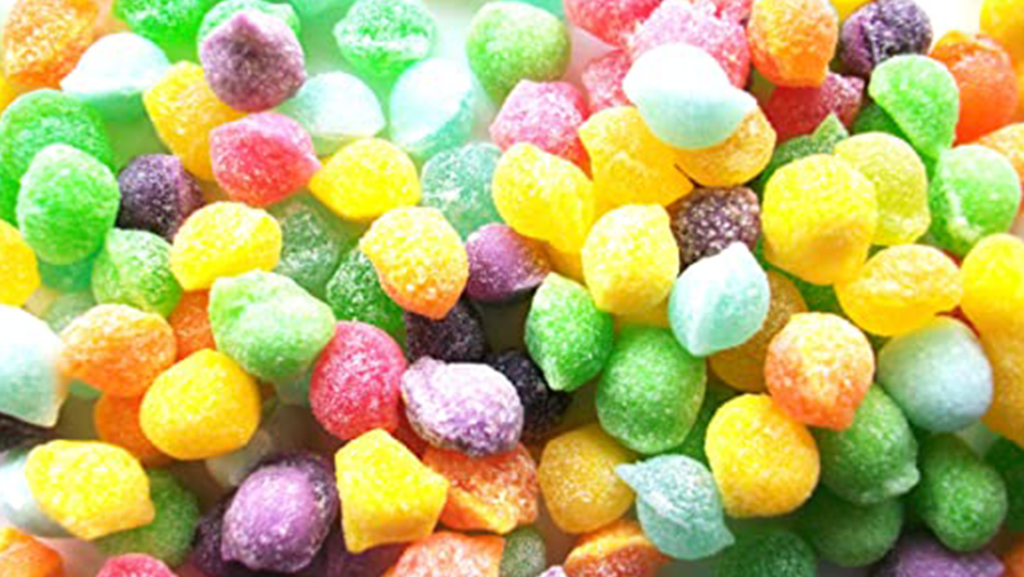 Skittles Type Sweets
The famous Skittle is made using a Drop Roller. The chewy centre is formed using a Drop Roller and the hard outer shell is then made using a Coating Pan. Typically, a Large Drop Roller machine would be used for manufacturing this type of product, but smaller scale production can be achieved on our Mini Drop Roller.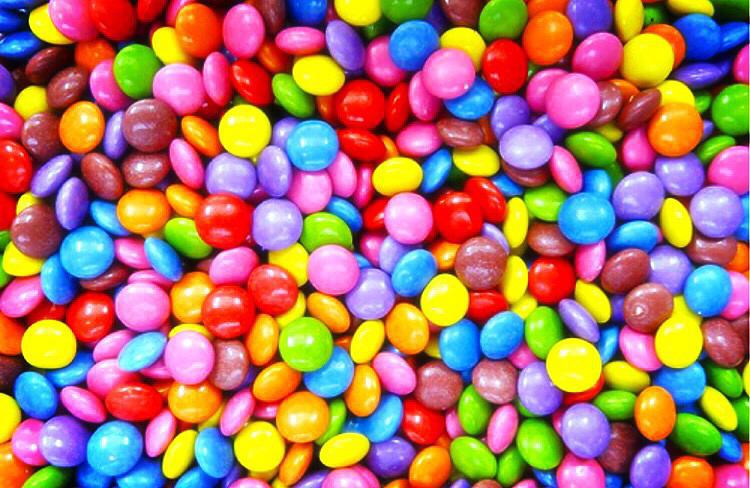 'Millions' Type Sweets
Millions candy is a brand of small, chewy candy that is famous for its variety of flavours and bright colours. The chewy centre is traditionally formed on a Drop Roller. Once the small chewy centres have been formed, they are passed through a Coating Pan to get the hard, colourful outer coating.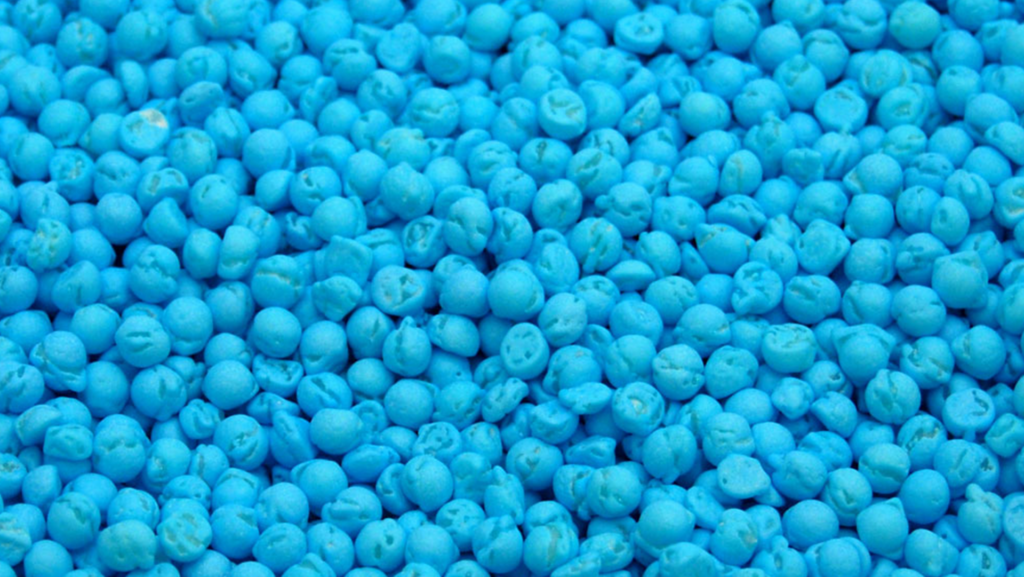 Chewing Nuts
Chewing Nuts are a delicious treat that combines the chewy texture of caramel with the rich flavour of chocolate. The chewy caramel centres can be formed using a Loynds Drop Roller. The chewy centres are then coated with a layer of smooth, delicious chocolate using an Enrober, creating a satisfying and irresistible treat that is perfect for satisfying your sweet tooth. Chewing Nuts are also perfect for sharing with friends and family, or for taking on the go as a satisfying and delicious snack.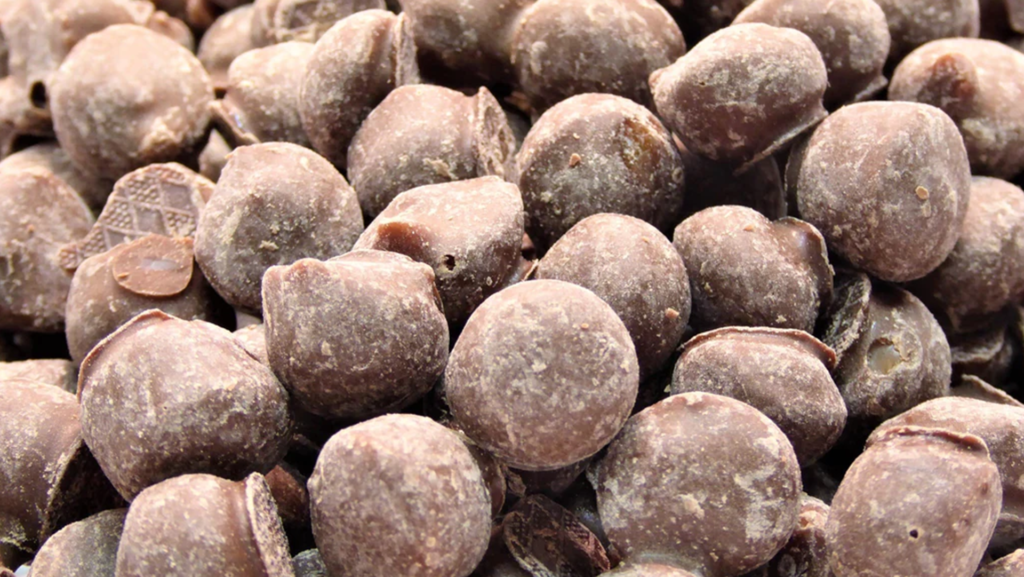 Working with Loynds
Did you know the Loynds family have been involved in manufacturing candy products for over 100 years. Our experience goes back 3 generations with the original candy maker, Eddie Loynds. Eddie owned the successful Ashton Candy Factory in Blackpool during the heyday of lettered rock. They used to manufacture over 50 ton of candy products a week. Eddie was a master confectioner and used to run the manufacturing facility which employed over 80 people.
John, Eddies son learned how to make candy from his dad and went on to setup Loynds Machinery. Loynds now design and build a full range of machinery specifically for the candy maker. They also offer expert advice in candy manufacturing, recipe development and industrial processes.
In addition, the next generation of the Loynds family is now involved in the business. They bring new ideas and perspectives while staying true to the traditional candy-making methods passed down through the generations. Please Contact Us with your requirements, were a friendly bunch!
Do you need help with your candy recipe?
At Loynds, we specialise in helping you develop the perfect candy recipe or product. We have an extensive network of consultants and recipe developers in countries all over the world. If we don't already have the answers you need, we can connect you with a local professional. The professional can provide training, support your product development and optimise your manufacturing process. Let us help you take your candy recipe or product to the next level!
Featured Machinery
Get In Touch!
If you need more help or information, please do not hesitate and contact us today! We are more than happy to answer any questions you may have.